As a digital marketing and SEO consultant, I've worked with hundreds of local SEO agencies to help improve their client facing campaigns.
I'm always shocked at how many clients still rely on link vendors and private blog networks for local clients.
I have to get on my soap box for a second and say this, because it needs to be said. If you do affiliate / SEO on your own sites, spam away bro, I have absolutely no issue with that.
If you do client facing SEO and you're still using PBNs, you are gambling with other people's cash. I'm sorry, there's no other way I can put it.
Taking money from a business and knowingly putting their site at risk is a dick move. Think about it from your point of view – how would you feel if someone got your website removed from Google?
I can tell you first hand, if it happened to me, it would be detrimental to my business' top line.
With that being said, I get it – it's incredibly hard to build white hat links for a client on a $500/month budget.
That's exactly why I'm writing this post.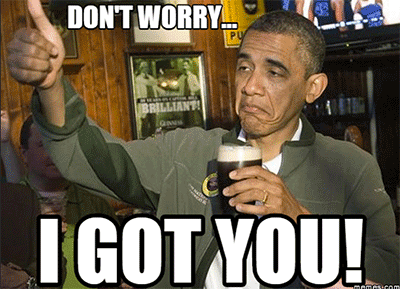 I'm going to cover 3 local link building tactics that you can do on a budget of $500 or less.
Citations and Directories (
CD

)

I hate including tips you've heard before but citations and directory links (CDs)are flat out awesome for local sites for a number of reasons:
Most local websites have little or no existing links – CDs provide a great opportunity to pillow a profile with branded and naked 

URL

 links.

CD

 links are web based phone books. They help establish a website with a physical location – this is huge for local 

SEO

 and ranking in the local pack.
They're cheap and easy to build.
CD links get a bad rap as being spammy. When you outsource them on Fiverr, BHW or fire up GSA, then yeah, they're spammy (just like anything else).
When you put in the work to find the opportunities and build them yourself, they're not. There's 2 methods I use:
1. Finding citation opportunities Whitespark
Whitespark's local citation finder tool helps you find opportunities based on your location and key phrase.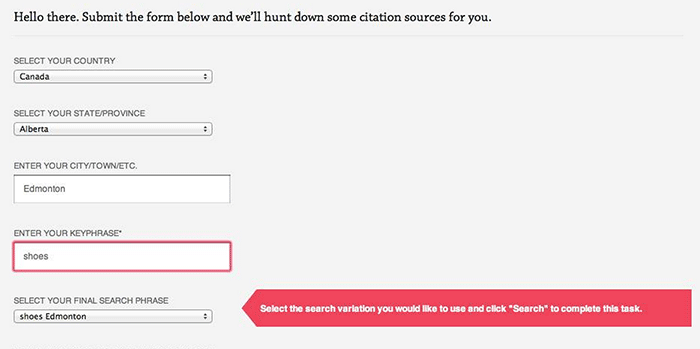 Simply enter keywords related to your business (i.e. shoes) and the tool will return a massive list of quality results.
You will still need to create your business listing, but this task can be easily outsourced.
Hire a

VA

on Upwork
Put together a spreadsheet with your business information
Instruct your 

VA

 to build a business listing in all of the results from Whitespark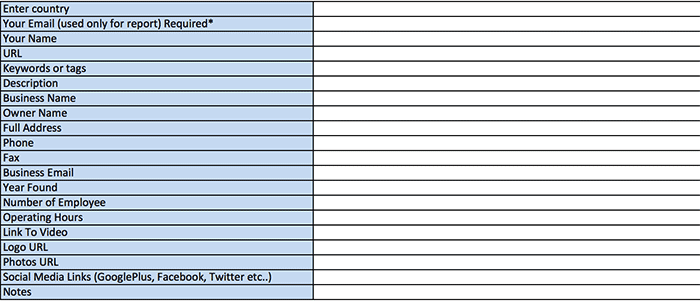 Total Cost:
Most VAs range between $4 – $8 per hour.
They can build about 15 citations an hour.
So for 150 citations, you're looking at $40 – $80.
2. Finding directory opportunities with search operators
Every SEO should have a master list of search operators to call on for link prospecting. Below is a screenshot of mine filtered for directory links: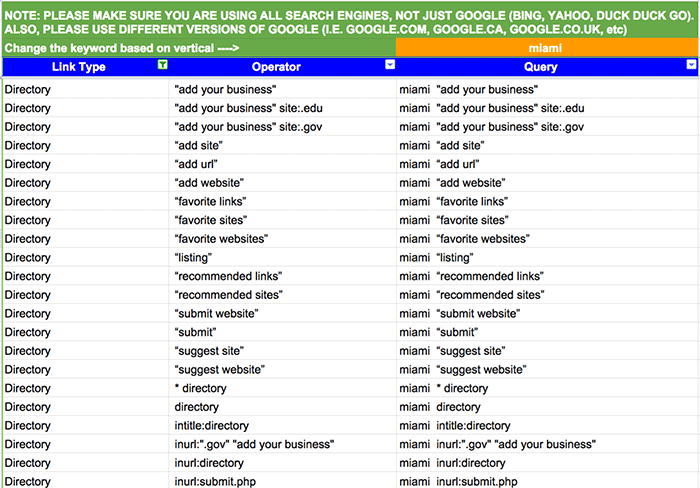 A good search operator contains 2 things:
Root operator (i.e. "suggest a site")
Search modifier / keyword (i.e. Miami)
For local link building, we want the modifier to contain local keywords. Get specific with it – instead of just using your city (i.e. Miami), dig into neighborhoods, counties, towns, etc.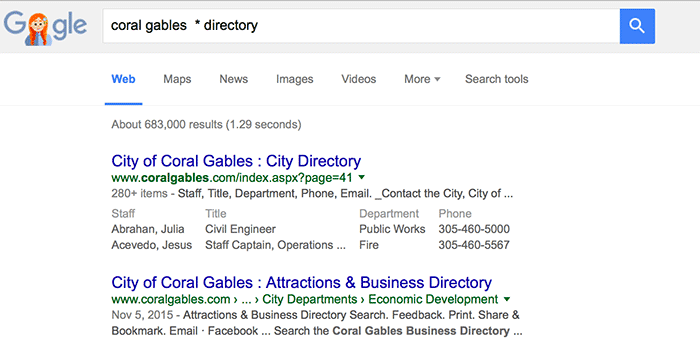 Simply build a list of prospects and pass them off to your VA to build.
Total Cost:
Most VAs range between $4 – $8 per hour.
They can build about 10 directory links an hour.
For 40 directory links (we don't want 

ANY

 more than that), you're looking a $16 – $32.
Local Blogger Outreach
There's hundreds of link opportunities in your back yard.
Local bloggers are a tremendous resource for any link building campaign, locally or nationally. In your area, there are thousands [literally] of bloggers creating relevant content.
While most local bloggers don't have massively powerful domains, they do have active, healthy blogs with a quality social following that can not only help build links, but traffic as well.
Finding bloggers is easy. Instruct your VA (same one used to find citations) to look through Google using search operators like:
your city blogger
your city list of bloggers
best blogs in your city
It's important to keep 2 things in mind when prospecting:
You're probably not going to find 

DA

 90 blogs and that's 

OK

. While they might not possess traditional 

SEO

 metrics, they do create quality content regularly and push it hard through social.
You're probably not going to find "niche" relevant blogs and that's 

OK

. We're focusing on these domains because they provide local relevancy which as you know, is incredibly important for local rankings.
Once your VA has built a list of prospects, it's time to contact them.
I generally use 1 of 2 value propositions:
Guest post exchange (i.e. I write for you, you write for me).
Sponsored post (i.e. I pay you for a post on your site).
Let me run you through 2 examples from an attorney client of mine.
a. Guest post exchange
Guest post exchanges work well in competitive verticals like legal, finance and marketing because for the most part, sponsored posts are out of the question.
Keep your pitch simple and to the point. Here's my go to: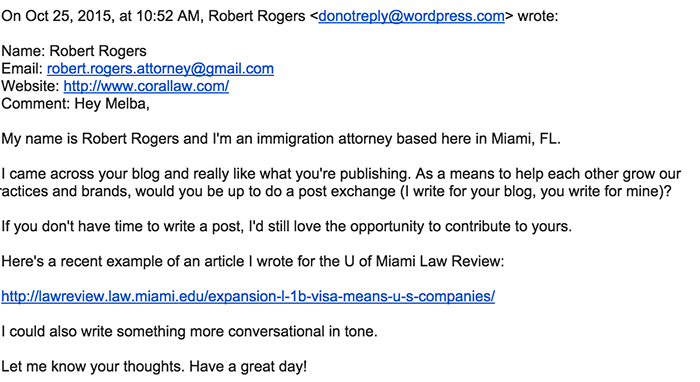 It works: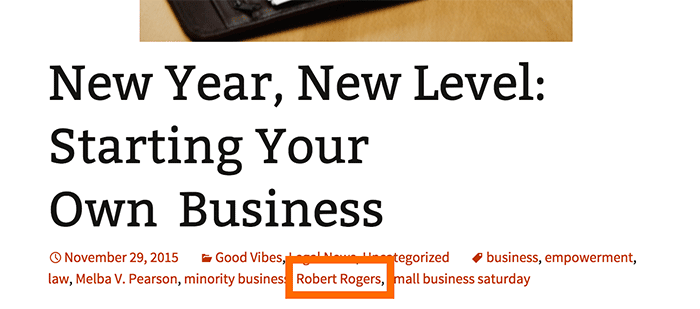 Total Cost:
Most VAs range between $4 – $8 per hour.
They can find about 10 opportunities an hour.
For 100 opportunities, you're looking at $40 – $80.
Most content writers charge between $40 and $80 for 1,000 words.
You're looking at up front investment $40 – $80, plus an additional $40 – $80 per link.
b. Sponsored posts
I'll admit, sponsoring a post is definitely a gray hat tactic. After all, we're paying for content with the end goal of a link.
But, have you ever worked with a PR team? All they're doing is greasing the wheels for publicity – this is the same idea just on a much smaller scale.
Sponsored posts work really well when targeting fashion, travel, entertainment and lifestyle type bloggers.
I know what you're thinking – how can I can some of these off topic blogs to link to my client? Great question, let's go back to my attorney (Robert Rogers) client for an example.
Robert's practice services startups, small businesses and foreign businesses who want to relocate and setup in the US. We want to look for similarities between what he does and the blogs we're targeting. I came up with 2 options:
Local entrepreneur or startup bloggers (Robert helps businesses get set up)
Travel bloggers (Robert helps businesses immigrate to the 

US

)
Once you identify your angle of attack, you can start sending pitches. Here's my go to: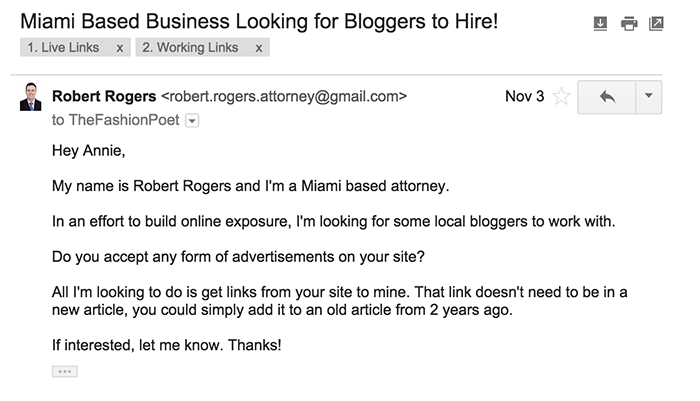 I'll offer to pay for a new post or use an existing post. This allows me to add extra value to them by not intruding on their audience and to select a post that's relevant.
It works:

Total Cost:
Most VAs range between $4 – $8 per hour.
They can find about 10 opportunities an hour.
For 100 opportunities, you're looking a $40 – $80.
Most bloggers will charge between $50 and $200 for a link (

NEGOTIATE

!!)
Guest posting
When all else fails, guest post.
I really don't even want to spend a lot of time on this point because everyone in the world knows how to guest post:
Go to Google, type in 'your keyword + "write for us"' (more info on search operators)
Click through on the dozens of results
Send them a simple intro email (more info on how to pitch a guest post)
Write an awesome piece of content and submit it for publishing (more info on hiring guest post writers)
The links above will do a much better job explaining those steps than I can anyways so please, utilize them.
What's not talked about enough is the process behind guest posting. We do guest posting (and link building, ahem, subtle plug) for clients at insane scale – here's a shortened version of the process we use.
Stay organized
Whenever you're building a process around something, organization is key. We create Google Sheets file and share it across the team for an open workflow.


Our Sheets contain 5 simple categories:
Status – where we are in the process (contacted, draft submit, live, etc).
Type – for the purpose of this post, it's 'guest post'. However, we use this method to track link building efforts across all types.
Site 

URL

 – the website we're targeting for guest posting.
Guidelines 

URL

 – the 'write for us' page, the place we can go to easily find word count, suggested topics, etc.
Contact – the 

EMAIL

 address of the person we need to reach. Always try and find an email address, response rate is much better than contact forms. We use http://findanyemail.net.
Once you've got this simple template setup, you can move on to filling it up with opportunities.
Use your 
VA

 to find opportunities

All you need to do is give them a list of search operators and keyword modifiers.

For example, let's say you're a Miami based digital marketing agency, your core search operators would be:
keyword "write for us"
keyword "guest post"
keyword "become an author"
Your search modifiers (aka "keyword") in the above examples, would be:
Miami
digital marketing
marketing
Give this list to your VA and instruct them to find opportunities and fill out the spreadsheet accordingly. When done properly, you can get a few hundred results for about $100 (25 hours x $4).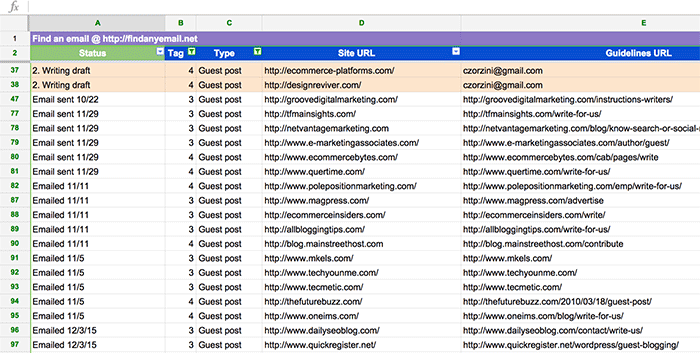 Send a pitch to your opportunities
Next, go down the list and send a simple email pitch. All you really have to do is copy and paste the same email over and over.
Again, this is perfect work for your VA. If you're pressed for cash, do it yourself.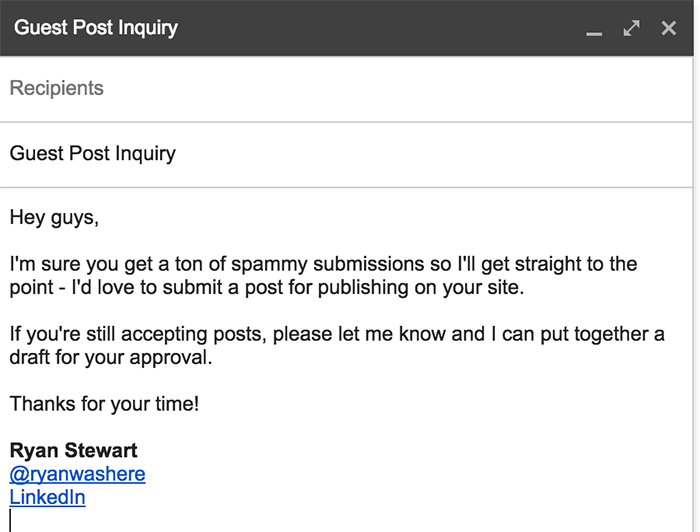 Get your content written
This is where guest posting can get expensive. Good content is going to cost you anywhere from $50 – $150, depending on the niche.
If you're on a tight budget – do it yourself. I'm just as busy as you are; if I can find the time to write a massive post like this, you can too.
I strongly suggest putting aside $200 or so each month for content writing. That amount alone can get you 4 – 6 quality posts for submission (aka 4 – 6 links).
The true key to guest posting is quality – if you're creating great content, you can pretty much link to whatever you want. Before submitting the post to the editor, review it and add additional insights.
Total Cost:
Most VAs range between $4 – $8 per hour.
They can find about 10 opportunities an hour.
For 100 opportunities, you're looking at $40 – $80.
Most content writers charge between $40 and $80 for 1,000 words
You're looking at up front investment $40 – $80, plus an additional $40 – $80 per link.
Wrapping it up
Let's take a moment to review what we've covered:
150 citations – $40 to $80
40 directories – $16 -$32
1 local guest post exchange – $40 to $80 up front, $40 to $80 for each post
1 local sponsored post – $40 to $80 up front, $50 to $200 for each post
1 guest post – $40 to $80 up front, $40 to $80 for each post
Total cost:
VA

 link prospecting: $120 – $240 to find opportunities
Content writing: $40 – $80 each
Sponsored posts: $50 – $200 each
Basically you're looking at an up front investment of $120 – $240 to find opportunities and a variable cost of $40 – $200 for every link you want to build. All you have to do is spread these costs out across the life of the campaign to stay within your budget.
I promise, if you follow these tips, you can rank whatever site you want.